The name Villa Manodori harks back to a 16th century estate located in Modena's countryside. Great feasts of local game were often the custom at the Estensi Estate.
Their renowned aceto balsamico was served as a digestive at the end of each meal.
Chef Bottura takes great pride in Modenese culinary traditions and products.
He has been commited over the past twelve years to restoring the Villa Manodori Acetaia to its noble past.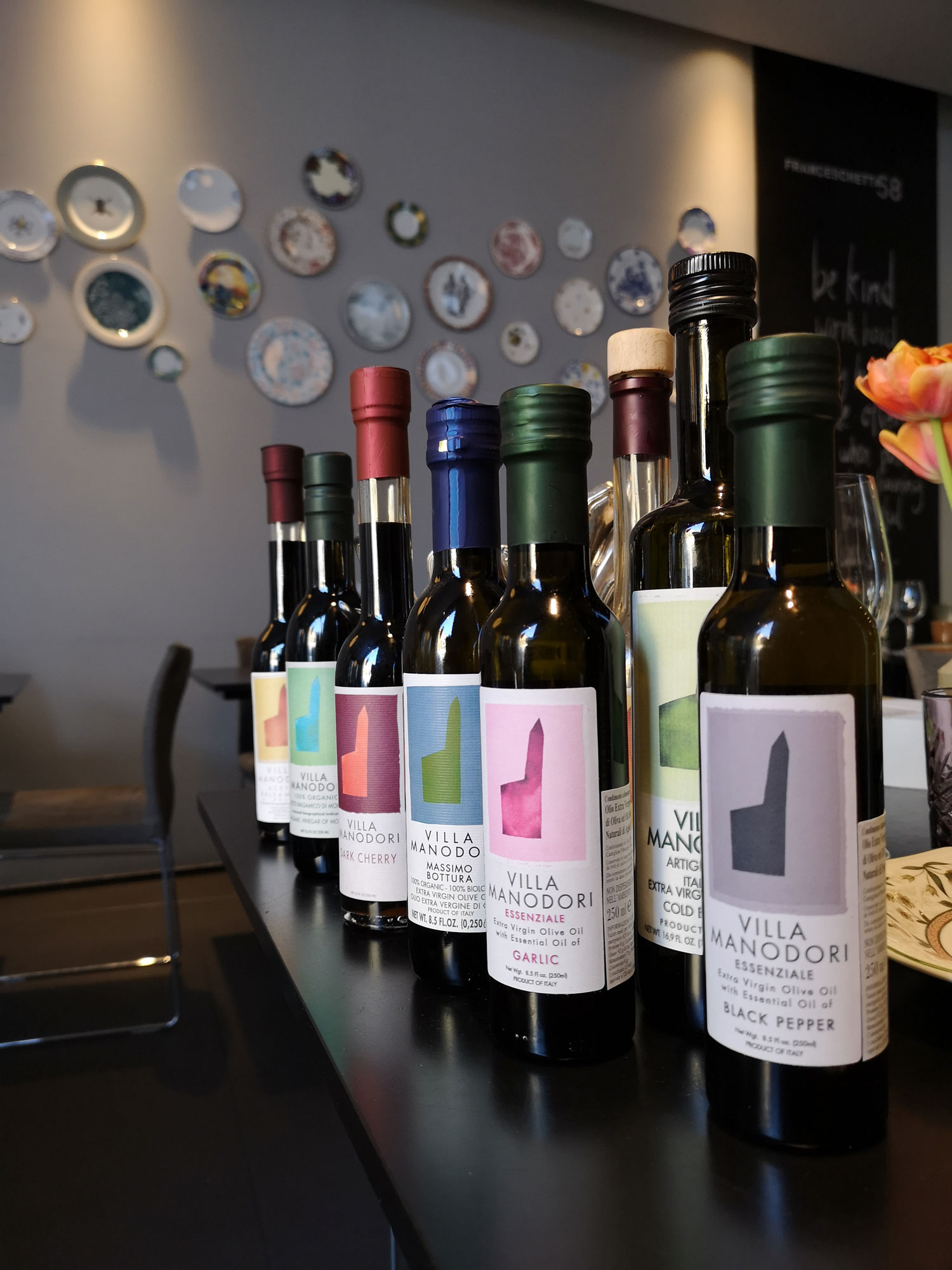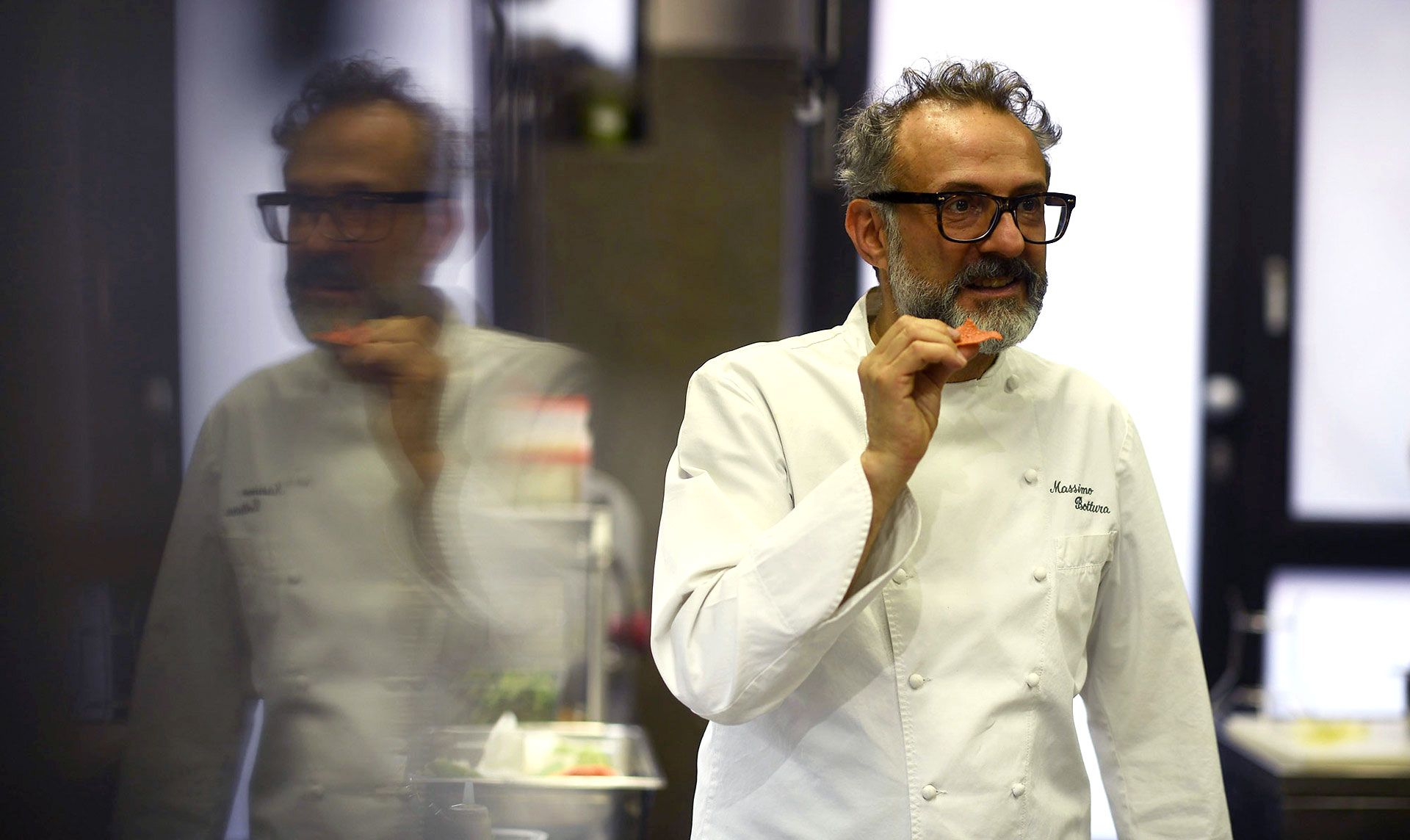 Massimo Bottura opened Osteria Francescana in Modena in 1995.
An innovator and restaurateur for twenty-five years, in 2019 listed among Time magazine's most influential people in the world, Bottura has consolidated his reputation as one of the world's most creative culinary figures.
His internationally renowned three Michelin star restaurant was named number 1 on The World's 50 Best Restaurants list in 2016 and 2018, and it is currently part of the Best of the Best list.
Expanding his legacy, Bottura started bottling Aceto Balsamico under the name of Villa Manodori, which is now a collection of a wide range of the best condiments used his kitchens.
He decided to open another restaurant in Modena, Franceschett58, a casual bistro where to have fun approaching local cuisine with an ironic and contemporary twist.
In 2018, Massimo Bottura inaugurated the partnership with Gucci opening Gucci Osteria da Massimo Bottura in Florence, which last year awarded 1 Michelin star.
A new international collaboration with W Hotels Worldwide was the opportunity to bring the Italian dolce vita on Dubai's shores with the opening of Torno Subito in 2019.
Another great adventure started last year unveiling Casa Maria Luigia, a 18th century guest house set in the Emilian countryside.
In February 2020 Gucci Osteria da Massimo Bottura Beverly Hills opened in Los Angeles, expanding the concept outside of Italy.
In March 2020, at the beginning of the Italian lockdown, Bottura and his daughter Alexa launched Kitchen Quarantine, the Instagram live show the family did every night during the Italian lockdown.
For them, it was a fun way to interact with families all over the world and teach people good practices in the kitchen such as cleaning out the refrigerator to limit food waste.
The show, now available on YouTube, awarded a Webby Award last May.
More than a chef, Massimo Bottura has been recognized for his commitment against food waste and social isolation, founding the non-profit organization Food for Soul together with his wife Lara Gilmore.
He is also the author of Bread is Gold: Extraordinary Meals with Ordinary Ingredients and Never Trust a Skinny Italian Chef.
Osteria Francescana and Bottura's offshoot brasserie, Franceschetta58, are both situated in his hometown of Modena, in the culinary-rich region of Emilia-Romagna.
In a former osteria, transformed into a Mecca of contemporary culture, Osteria Francescana's plates are adorned with references to experimental art, peppered with social, political and historical implications and laced with a healthy sense of humour.