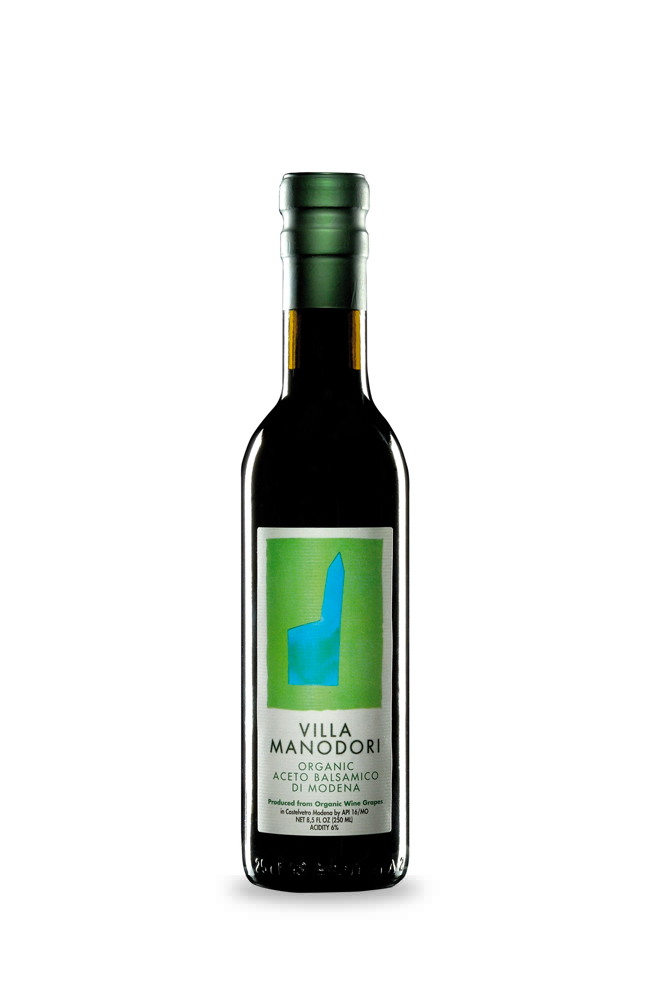 Villa Manodori Organic Balsamico is a bold experiement in purity.
Certified organic by Italy's ICEA, this balsamico has been produced through a process unique to Villa Manodori.
Its intense aroma and harmonious taste was created without the benefit of wood-barrel aging.
Organically grown Trebbiano grapes reduced into must and artful blending with vinegar from organic Chianti grapes has rendered a complementary organic companion to the Villa Manodori artigianale balsamico.
This non-filtered organic balsamico has unique rustic flavor and texture.