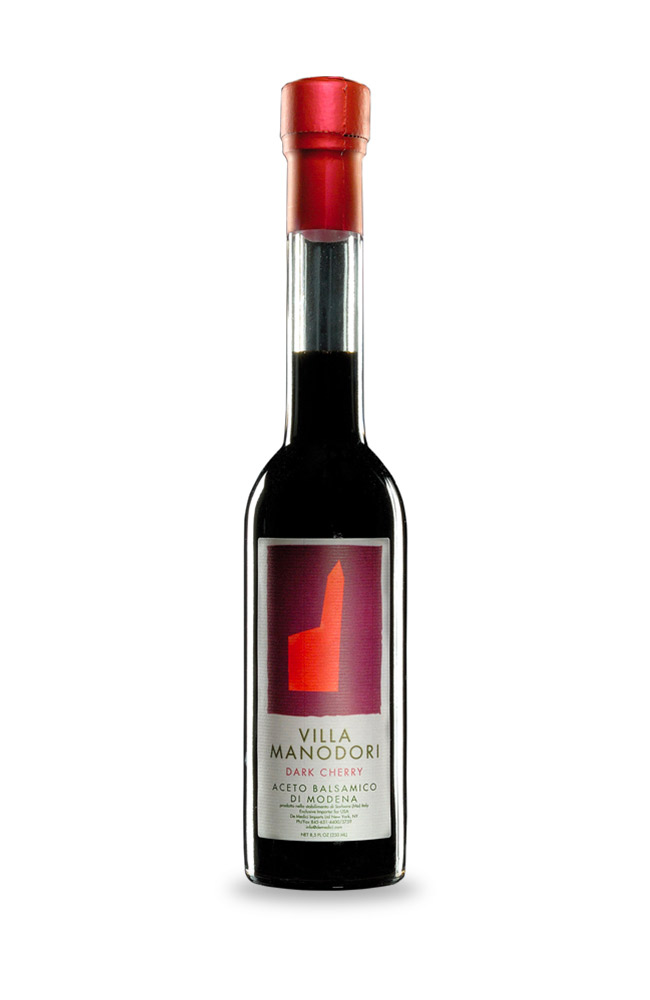 ACETO BALSAMICO DI MODENA I.G.P.
Villa Manodori Dark Cherry is another expression of Massimo Bottura's extraordinary talent for elevating the best ingredients.
Dark Cherry combines the Modenese tradition of aceto balsamico with the prized sour cherry production in Vignola.
Rich and viscous, like Artigianale, but aged in dark cherry wood, Villa Manodori Dark Cherry Balsamico perfectly glazes game, pork, and duck.
This is a balsamico for cherry lovers.