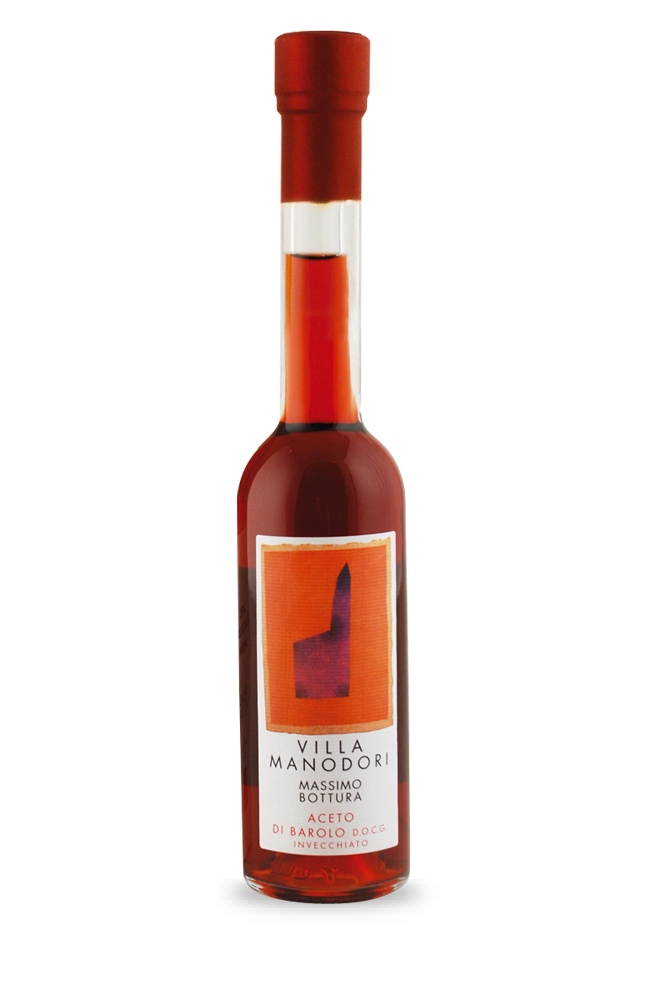 Aceto di Barolo Invecchiato
Produced with D.O.C.G. Barolo wine according to the traditional system and aged in oak casks.
A great high-quality product, beautifully clear and bright, of a nice red with an orange shade.
Its markedly sour aroma and the distinct characteristics of its taste recall the body and the peculiarities of the wine it is made with.