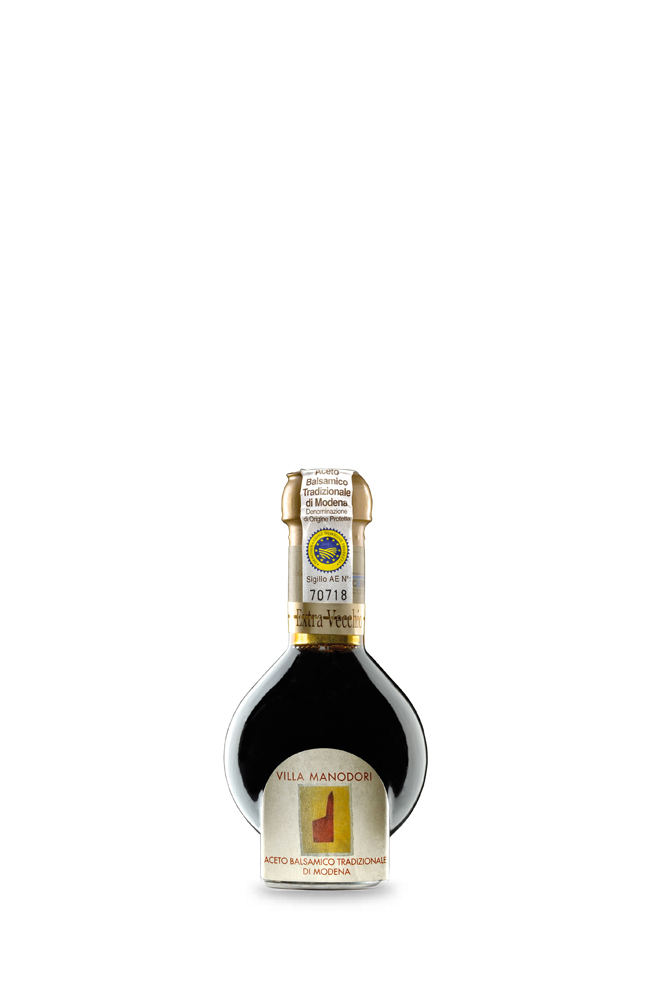 ACETO BALSAMICO DI MODENA D.O.P.
Tradizionale Extra Vecchio
Aged for over 20 years in handmade wooden barrels, Villa Manodori Aceto Balsamico Tradizionale is a Modenese delicacy.
The unmistakable flavor, color, and texture derives from the high quality must and years of aging in barrels made of various types of wood: chestnut, cherry, juniper, oak, walnut, and elm.
Chef Bottura suggests using several drops of Tradizionale to finish a risotto dish or to accompany chunks of aged Parmigiano Reggiano cheese.
Whether used by the drop to accent a plate or served at the end of a meal by the teaspoon, Villa Manodori Aceto Balsamico Tradizionale should always be used sparingly due to its limited annual production.